"This is Nigel Saludo, from the Internet."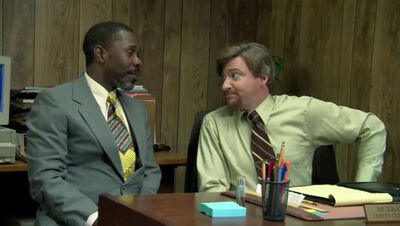 Nigel Saludo is a Nigerian man that Murray contacted after getting an email as an investment, introduced in "New Cup. " Nigel promised Murray his money back with "a thousand percent interest" and "a share of his family fortunes." Jemaine and Bret are certain that this is merely a scam.
Nigel Seladu accompanies Murray to go find Jemaine after he misses the band meeting. Murray and Nigel aren't impressed to learn that Jemaine has become a prostitute , stating that he's degrading himself.
Murray bails out the band using the Nigel Saludo Fund .
Ad blocker interference detected!
Wikia is a free-to-use site that makes money from advertising. We have a modified experience for viewers using ad blockers

Wikia is not accessible if you've made further modifications. Remove the custom ad blocker rule(s) and the page will load as expected.